I started my trip from Vietnam since it always has good deal flying to Ho Chi Minh City and I stayed there a month for workaway/ voluntary service.
Anyway, here are the places you should visit there and some of my feedback as below:
Independent Palace – worth to check out once
Saigon Notre-Dame Basilica – I only managed to take pictures from outside
War Museum – worth to go but there are still many other museums along the journey
Bến Thành Market– good to window shopping only, mainly for tourist to try local food and expensive souvenirs. Do not recommend to buy things there
Bitexco Financial Tower – I missed out this, just saw from far
Saigon Central Post Office – it's free to go and it's good to buy postcards and post it to friends and relatives. Remember to check out the working hours!
Next to the post office, do not miss out the book street
Tan Dinh church – catholic church with a pink facade, I only took picture and from far
District 1: a lot of Pubs, Clubs for tourists. Good to check out Glow Skybar and my favourite club is still Apocalypse Now Bar.
Taking Uber Ride: You should experience to take Uber motor ride in HCMC. It is convenient and cheap to go around the city.
Click here to sign up Uber Ride
Food to eat:
Banh Mi (baguette sandwich)
Pho (noodles)
Bun thit nuong
Oc (Vietnamese Shellfish)
Goi Cuon (Vietnamese Spring Rolls) – my favourite
Banh Xeo (Crispy Pancake) – my favourite
Banh Cuon (Rolled Cake) 
Bun Thit Nuong (Vermicelli Noodles with Grilled Pork)
There are so so many nice foods in HCMC, in fact the whole Vietnam. I eat everywhere.
Besides this, if you have more time, you can take a tour to the places which a bit far from the town:
Cu Chi Tunnel – 1 and 1/2 hours from HCMC, and I booked from this tour agency (recommended by my local friend):  The Sinh Tourist: overall my feedback was good with this half-day tour, comfy bus, good tour guide.
Mekong River Tour – I booked a 3 days 2 nights tour from this travel agent:   Daily Travel Trading Service Company Ltd– price 1150,000 VND. Why I booked 3 days tour instead of 2 days? Because my friend and I wanted to see the Tra Su Forest, where most of 2 days tour did not cover that. Below is the picture taken in Tra Su forest:
 Phu Quoc island– I did not go but hear it's nice and commercialize, cost and expense slightly expensive. Full of Foreigners
Vung Tau – fishing village I heard, did not get the chance to visit this time.I think mainly for local people staying (which I like)
 Places to do gym and Brazilian jujitsu:
I practised BJJ at  Saigon Luta Livre in district 3, not far from town, take uber bike / grab bike to go and the coach was awesome, professional and funny.
I went once to star fitness gym for BJJ and using the gym facilities including swimming pool for one whole day, cost me 100,000 VND. I liked the experience.
These were all my experiences and own reviews for each place and food in HCMC. Do I like there? Yes, I do despite the crazy traffics and polluted air over there. People are so nice everywhere and I met most of new local friends who willing to take me to try some nice food and toured me around.
See you next time, HCMC!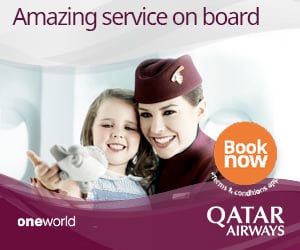 Other Posts:
Tips to get money for travelling