Kanchanaburi
All of us like to travel to Thailand especially for food and shopping purposes.
Of course, Bangkok (BKK) is in our top priority list, because it is such an affordable, cheap and a food paradise for everyone.
Lately, I just back from Bangkok Thailand. Since I have been to Bangkok many times and I will be there for workaway about a month. I have decided to explore a new place which is near to Bangkok: Kanchanaburi.
Kanchaburi just takes about 3 hours train/van journey from BKK. In the total of 129 kilometres away from BKK to Kanchanaburi.
What is this place about?
It is a historical place where it is known for the Death Railway, built during World War II.
Numbers of Southeast Asian civilian labourers (Burmese, Chinese, Thai etc.) workers were recruited to build on the Burma railway and has been estimated more than 180,000 labourers, sacrificed and died in its construction.
Sadly to say that as a Malaysian, I only got to know about the history after I have visited this place. I know I am a bit outdated but on another note, is it a time to concern and think about our Malaysian education system?
How to go to Kanchanaburi?
From Bangkok
Taking the train from Bangkok to Kanchanaburi, it only costs 100THB one way.
I will recommend you to take the old train from Thonburi station in Bangkok to arrive here. Alternatively, you may choose to go by bus or minivan.
There is only two trains to go Kanchanaburi from BKK (per day) :
07:45 am and 13:35 pm
Check out more here: Kanchanaburi info
I would recommend you to go by the morning train where you would be able to enjoy the morning fresh air.
Furthermore, the old train is only provided fans.
In addition, the morning train arrives at Kanchanaburi around 11 am morning time.Hence you will have extra time to walk around.
Where to stay?
I chose my accommodation which is close to the train station. It only takes 5 minutes walking distance from the train station. The hostel name is Asleep Hostel.
If you are on budget and a solo backpacker like me, it is a good place for you. You may book from here
The host, Mimi from the hostel is very friendly and generous. During my stay, she was invited all the travellers to have dinner at home. It was a home cooked and it tasted good! Home away from home.
Night Market
The night market is just next to the hostel which is way too convenient.
Have you tried foot massage at night market before? 🙂
I always like to try out something new 😛
What to see here?
The Bridge over the River Kwai – I liked this place and recommend you to walk over the bridge
Photo credit: here
DEATH RAILWAY MUSEUM : Very informative, but the entrance fee a bit costly which includes one free coffee/tea during the visit.
You may check out Hellfire pass museum which is free of charge if you happen to go there.
War Cemetery – it is just next to the death railway museum, a place to give some respects to the heroes and victims
ERAWAN WATERFALL – I skipped this because I have seen many waterfalls throughout my SEA trip. I heard it was similar to Kuang Si Waterfall in Laos
Photo credit: here
HELL FIRE PASS – this is a bit far from the town, you have to take the public transport to go. During my visited, I was lucky enough to meet a good Irish uncle and he offered me a ride to go together with his friends from Scotland.
The museum is free entrance.Afterwards, you may start to track the hellfire pass (in the jungle) :

Along the hell pass fire trek, you will start to relate and understand how suffered the labourers were (without food and water) when building the bridge.
I have visited hell pass fire with the three of them. They gave me a free ride and treated me for free lunch and sent me back to the bus station to BKK.
I was blessed enough to meet them and they did not want anything in return.Nice people are everywhere indeed.
NAM LOK STATION: Taking the train to the last stop, Nam Lok. I did not manage to go this time.Hence there will be some reasons to come back this place?
Kanchanaburi is one of the places that I recommended my friends to visit. It is a lovely and peaceful place. If you've ever been here before or planning to go soon, share with me your experience and stories.
Planning a trip to Asia? I have been using this website to book for my Thailand trip -Flight, Bus, Train tickets: click here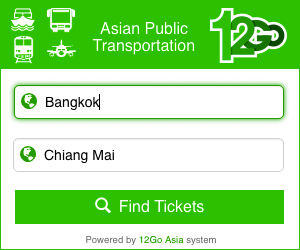 Book a flight ticket to Asia with Qatar Airways: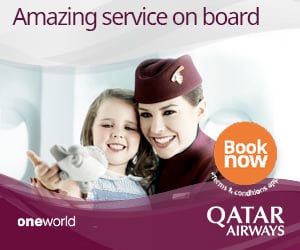 Related posts: why should you own a blog?
Itinerary for Ho Chi Minh City, Vietnam
Other posts: Home Page
Till next time!
Cheers!